MIGLIORA LA QUALITA' DELLA VITA AFFIDANDOTI AGLI SPECIALISTI DEL TUO SANO RIPOSO.
LA CONSULENZA CHE FA LA DIFFERENZA
Puoi anche fissare un appuntamento al negozio più vicino! Riserviamo un servizio personalizzato.
Le norme igieniche presenti nei nostri punti vendita sono importanti per la sicurezza di tutti, è importante rispettarle.
Ambienti e postazioni sanificate prima & dopo ogni consulenza.
COLLEZIONA I TUOI SOGNI CON I NOSTRI  PRODOTTI & SERVIZI PLUS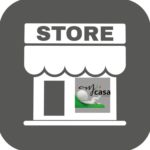 SHOWROOM 
  PER CONSULENZE  &
    PROVE GRATUITE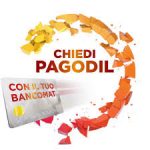 PAGAMENTI 
DILAZIONABILI CON 
      BANCOMAT 0%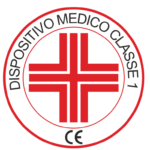 PRESIDI MEDICI
   BONUS FISCALE &
     IVA AGEVOLATA

    SOLUZIONI 
ANCHE SU MISURA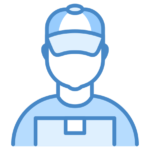 SERVIZIO DI
    CONSEGNA & POSA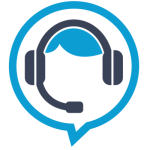 CONSULENZA
    POST VENDITA
      GARANTITA
The shoroom mattress test enriched by Sonia's technical and expert notes was very useful. Professionalism and friendliness. To the next purchase 🙂
We bought bed with mattress. Excellent advice and punctuality in delivery. Don't miss a visit to the Erbusco showroom.
We bought a mattress about ten days ago. We are very satisfied with the quality of the product and the professionalism and kindness of the sales staff. To be highly recommended.
The shop is very nice. Valentino and Sonia were courteous and professional, they understood our needs and advised us in the best possible way. The product is excellent and the price is competitive. I absolutely recommend it!
Excellent welcome from Sonia, very nice and qualified, she guides you in choosing the mattress with explanations and details on each product. The showroom is large and well stocked, you can try each mattress without rushing. The products are excellent and are proven to be of high quality from the first try. Also excellent is the possibility of having mattresses of non-standard sizes, home delivery and the collection and disposal of used items. Absolutely recommended, top!
I bought a queen size mattress, which arrived earlier than the delivery date and was very comfortable. The staff are very friendly and helpful. I highly recommend.
We requested two mattresses with a rather complex and unusual processing .. nevertheless the staff of M.Casa managed to fully satisfy our expectations. Super we recommend this shop both for the professionalism with which they operate and for the quality of the materials. We thank Sonia for the patience and availability with which she followed us from the beginning.
Qualified, kind and attentive staff. Excellent quality mattress, comfortable and beautiful to look at. I absolutely recommend it!
qualified staff and excellent products. The service that I appreciated the most was that of replacing the mattress I had just purchased and that after a few days I thought it was not suitable for me. Without problems they replaced it with another one and now I sleep peacefully.
Very polite and friendly qualified staff, excellent delivery service and mattress replacement within the first 10 days if you are not convinced of your choice. Fair prices. Highly recommended and certainly when I change the mattress I will buy it again from them!
Great shop! Quality products and great prices! The person who followed me was very helpful and prepared, answering all my questions recommending the best mattress for my little girl's needs!
Very happy with the purchase. Very knowledgeable seller who knows how to advise the customer well. The products are of excellent workmanship and made with quality materials.
I can only confirm the positive reviews of mycasa di caravaggio .. Very nice showroom and possibility to try the mattresses on the professional, dispassionate and detailed advice of the owner Valentino.PS. If you buy online these possibilities you do not have them !! Purchased Ondamedics latex mattress ... first 5 days of adaptation then I can only say that it is a great mattress! Waiting to replace the mattress having the wrong measurements .. without any problem from the owner Valentino I repeat again great professionalism !!! I highly recommend a visit to the showroom Greetings Alfredo and Maria
The shop where I have been is located in Caravaggio is clean, well-kept and with many mattresses on display that you can test and then choose wisely after various tests. Mr. Valentino explained to me the different types with competence. Personally I preferred a latex and latex foam double mattress. Excellent delivery service. The mattress was very comfortable from the first night. I highly recommend it.
I bought my mattress at the Caravaggio shop and I was very happy with it. Roberta gave me the opportunity to try different types of mattresses that she proposed to me based on my requests and explained their characteristics. Delivery times respected. What can I say I'm satisfied.
Excellent quality mattress and slats competent serious and kind staff I would highly recommend it
Excellent medium-high quality products .. based on my needs I had the opportunity to find what I needed and I was more than satisfied !. Good and available in everything!
I bought a single mattress in this shop and I was well advised by the saleswoman Ivana, after about 1 month from the purchase I am comfortably well! I recommend everyone to visit the stóre👍brava👌 !!!
We had already purchased a slatted base about 3 years ago, now we have purchased a bed with the container and we are very satisfied. Sign.Ivana advised and assisted us before, during and also after the purchase. 5 stars recommended
Availability, kindness, qualified and competent staff, we were fully satisfied with the purchase made Definitely to be recommended